Welcome to our quaint little brewery nestled on the outskirts of New Glarus, Wisconsin. The brewery is run by an enthusiastic couple, Daniel & Deb Carey, who have successfully combined business management and brewing professionalism. Our philosophy is based on individuality, cooperation and the employment of 100% natural ingredients to produce world-class, handcrafted beers for our friends in Wisconsin. Cheers!
Only in Wisconsin!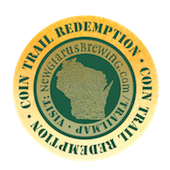 Get ready! Our annual beer vote will open on July 1st.
We are looking forward to all your votes and wonderful suggestions! Cheers!