Beers We Have Known and Loved - Thumbprint
Beers We Have Known and Loved - Thumbprint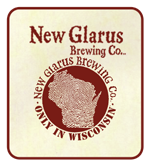 A few times a year, we cut Dan loose to brew whatever he chooses. Always handcrafted, the bottle you hold is brewed for the adventurous soul. This is a very limited edition and we make no promises to ever brew this style again.
Belgian Quad Inspired by the Trappist brewers of Belgium, our heavyweight Quadruple tips the O.G. scales at 25 degrees Plato.
Bourbon Barrel Bock Sublimely elegant this toffee toned Bock is rich with a blend of Wisconsin and German barley malts.
Bohemian Lager Elegant masterpiece of complexity...triple decoction, 100% Czech Moravian malt, fermentation in unlined oak tanks, generous amounts of Saaz Hops, Krausening and a three month ice cold lager.
Iced Barley Wine English aristocracy flaunted their wealth saving barley wines for exclusive friends. Our Iced Barley Wine is an intense brew of 28.5 degrees Plato OG.
Imperial Saison Our Imperial Saison captured a bold celebratory shout of apricot and peach in a bottle. Both bright and bold this is a lively truly living beer.
Old English Porter Inspired by the writings of Graham Wheeler and based on the style popular in 1870's London.
Winter Warmer Indulge in our heady scotch ale. This "Winter Warmer" is a celebration of roasted toffee notes wrapped in rich tawny tones and toasty palate.
Smoked Rye Bock Rich imported malts are dominated by our Bamberg smoked malted barley as well as Wisconsin Rye. This is a big, dark beer appropriate for lying down or drinking immediately.
Imperial IPA Warning: Caution: Our Imperial IPA will smack you In-Your-Face. This is an aggressively hoppy IPA.
Imperial Stout Handcrafted for you with the same care that English brewers used when brewing Imperial Stouts for Russian Royalty.
Sour Brown Ale Generally available to the exclusive few who travel off the beaten paths of Belgium this is a truly sour brown ale.
Eisbock The first of our "Unplugged" series of beers. This Eisbock is a big and complex beer.
Abt Belgian Dark Candi Sugar encourages the decadence of rum, raisin dark chocolate and sherry like fruit tones to conspire happily in almost 20° Plato.
Triple Ale This beer is handcrafted in the Monastic tradition and bottle fermented for a slightly dry finish. The incredibly complex layers of fruit and spice tones will sing on your palette.
Smoked Rye Ale A bold rich smoky nose is created naturally with a blend of smoked malts. This is a big smoked beer appropriate for sipping slowly today.
IIPA A provocative 85 IBUs reverberates cleanly through this Double IPA. True hop saturation from kettle boil to dry hop cellaring dominates this elegant and lustful sensory enchantment.
Chocolate Abbey Brewed with a proprietary Belgian yeast and English Maris Otter Malt it is smooth and rich.
Barley Wine Blend of four hops perfectly balanced with floor malted barley.
Saison Fresh hops snap with lemon zest and peppery ginger notes in this bottle conditioned brew.
Spiced Ale Lavish English and Wisconsin Malts slow brewed caramel goodness into this beefy bronze Strong Ale...
Dubbel Ancient traditions dictate this Belgian style Dubbel was brewed with a long kettle boil, pitching a blend of yeast strains and bottle conditioning encouraged with Belgian Candi Sugar.
Apple Ale Our Brewmaster begins with a brown ale base employing Wisconsin farmed wheat and a blend of fresh picked apples.
Enigma Our Master Brewer has forged a smooth garnet tapestry that defies description.
Oud Bruin 2016 Soft toffee notes lead with a blend of Wisconsin, British and German malts that first rested in the Coolship before spontaneously fermenting on oak in the cave.
Smoke on the Porter Wisconsin barleys were generously cold smoked with Cherry Wood in Chilton by our friends at Briess Malting.
Berliner Weisse Napoleon hailed this tart beer style "the Champagne of the North." A lively and elegant masterpiece this Berliner Weisse is a kaleidoscope of fresh flavor.
Milk Stout Our sweet stout is brewed right here in the heart of America's Dairyland with a touch of real Wisconsin Milk Sugar.
Cherry Stout Wisconsin malted barleys and Montmorency Cherries aged in oak barrels to promote the spontaneous fermentation.
Spotted Cow Grand Cru Bottle fermented and hazy, this boss Cow rules.