Winter Warmer
Winter Warmer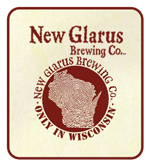 A few times a year we cut Dan loose to brew whatever he chooses. Always handcrafted, the bottle you hold is brewed for the adventurous soul. This is a very limited edition and we make no promises to ever brew this style again.
Indulge in our heady scotch ale. This "Winter Warmer" is a celebration of roasted toffee notes wrapped in rich tawny tones and toasty palate. Two months in the making insures an incredible silky finish.
Scottish folklore tells that the first person to step over your threshold brings with them luck for the New Year. Simple gifts of coal for warmth, salt for prosperity and ale for joy symbolize the bearer's wishes.
Style:
Scotch Ale
Flavor:
Roasted toffee notes, silky finish
Pairing:

Foods:

Beef Pot Roast
Pork Brats


Cheese:

Smoked Gouda


Dessert:

Dark Chocolate